News
Jomark Dresses up the W Hotel
Starwood Hotels recently debuted their newest property in the heart of the Boston Theater District with graphic help from Jomark Graphics. All rooms and suites featured framed vinyl artwork created and assembled at the Hicksville, NY facilities. Many of the translucent graphics act as a double sided divider between a guest room bed and bath area. The images were abstract natural representations of a forest or lake scene, each backed by an appropriate quote from Massachusetts native son Henry David Thoreau. Travel web site Boston.com recently featured the rooms in an online article. Photos are also available in our Portfolio section.
Affordable UV flatbed printing
Jomark's commitment to advanced technology had lead to a partnership with Alpha Graphics and Colorspan for the installation of a Colorspan UV printer. The application of this technology gives Jomark the capability to directly print onto any number of substrates at up to 60" wide.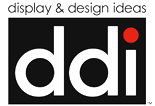 June 2006
Clean Linens
Linens 'n Things' new test store in New Jersey refreshes its brand
The design of Linens 'n Things Inc.'s new test-site store in Secaucus, N.J., is cleaner, whiter and brighter. Wider aisles, new fixtures and enhanced lighting, along with striking architectural details and inspiring signage, offer customers a refreshing look that sets the retailer apart from the competition.

That competition was the main impetus for the new design, as the Clifton, N.J.-based home furnishings retailer found itself in an increasingly rival market. Linens 'n Things hired FRCH Design Worldwide, Cincinnati, who presented its first sketches to the retailer in October 2004, and the newly constructed 47,636-sq.-ft. building (37,296 sq. ft. of it selling space) opened in February 2006.

The design speaks directly to Linens 'n Things' customers, who are identified as "practical, yet having a dreamer side," says Barb Beeghly, FRCH's director of planning and merchandising. Linens 'n Things' lifestyle graphics and informational signage, designed by FRCH and fabricated by Jomark, Hicksville, N.Y., serve as a major design element, along with the store layout, department colors, fixtures and lighting. Compared to that of the company's 500-some other locations throughout the United States and Canada, "the new store's design is more organized and easier to navigate, while offering surprising touches to create an enjoyable shopping experience."
Read more...

February 25,2007
To enhance their presentation on the birth of suburbia in Levittown, NY, the Long Island Museum of Art, History and Carriages turned to Jomark Graphics to help with aspects of the museum's exhibits. From scanning of archival photographs and magazine advertisements to large format prints, Jomark assisted the museum in telling the story of the 60 yr history of William Levitt's hamlet. Materials created were also used for a marketing campaign that helped build awareness of the exhibit through promotional literature and a newspaper article in the Sunday edition of the New York Times.