Lineare Truss 10ft Exhibit System
A modular truss backwall system that is both strong and lightweight. Kit comes complete with all the hardware you need to create a dynamic booth presence. Large scale graphic panels and return walls create a bold statement.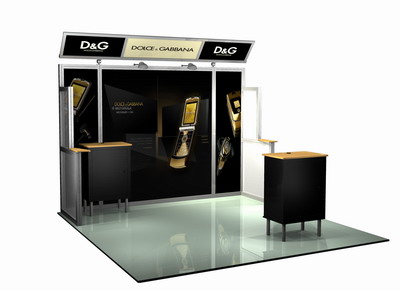 Lineare truss display kits come complete with all hardware and mounting systems you need for a 10ft backwall system. The included illuminated header and light kit adds graphic style. The lightweight truss system is sturdy enough to support a 50 inch plasma screen. Returns with stylish arm rests creat a hospitable environment.
Truss is available in three colors-black, white and silver. Entire kit fits into two included wheeled case.